Vyva Fabrics is a wholesaler specialising in furniture, project, and outdoor fabrics. Since 1990, Vyva Fabrics provides high quality fabrics and artificial leather for both interior and exterior. Vyva Fabrics stands for service, quality, reliability and fast delivery.
Vyva Fabrics works with global brands such as Sunbrella, Extex, Boltaflex, Dinamica, Ultraleather and Majilite. In addition, Vyva Fabrics also offers fabrics under their own name and label; F.4.L. which stands for fabrics for life.
Vyva Fabrics are always looking for the latest trends to meet your needs.
Get inspired by browsing their site.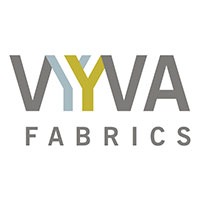 Contact Details